This delicious and simple Vegan Chocolate Hazelnut Spread tastes exactly like Nutella. Completely organic and preservative and chemical free, learn how to make this at home with basic and easily-available ingredients and east steps! You can also buy this spread here.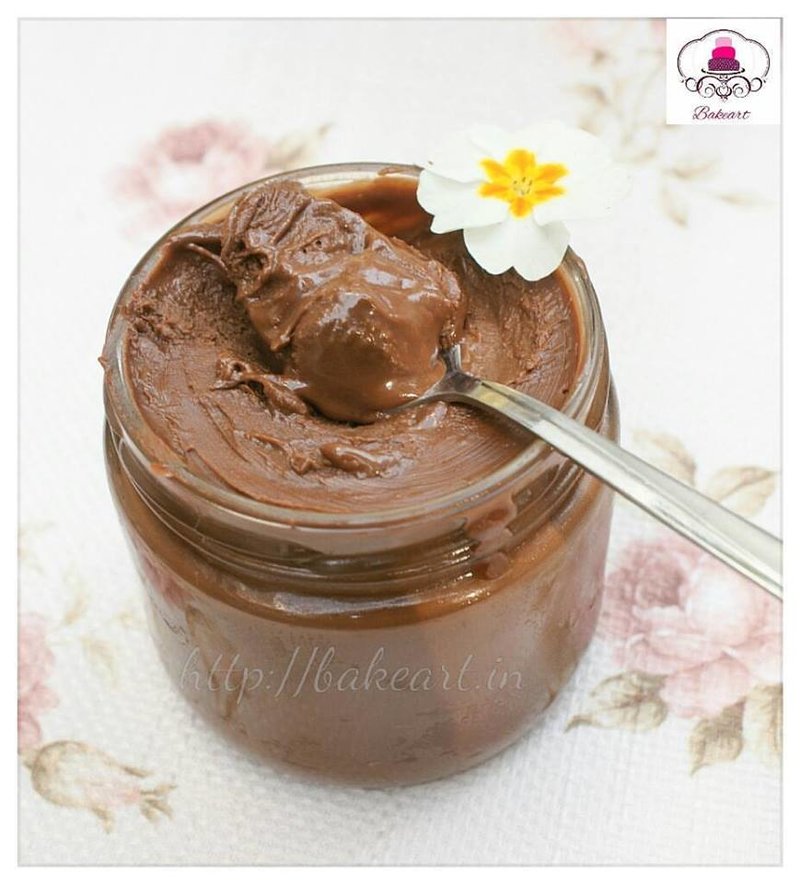 Ingredients
-Hazelnut- peeled 250 grams -Callebaut callets dark – 90 grams
-Cold pressed Coconut oil – to blend, about 20 grams
-Powdered cane sugar or deseeded dates – 50 – 100 grams as per taste
-Vanilla – 1 tsp
-Pink Himalayan salt – 1/2 to 1 tsp as per taste
Recipe
1. Roast hazelnut in the oven till lightly brown . About 10-15 mins at 150 deg C
2. Blend hazelnuts in your blender . Keep scraping from the sides. Add coconut oil to help blending as necessary. Blend till the hazelnuts are liquidy.
3. Heat callebaut over a water bath. Add to the hazelnut spread in the blender.
4. Add vanilla and salt and blend till well combined.
5. Add some powdered cane sugar if you'd like the spread sweeter.
6. Empty the liquid from the blender into a glass jar and store in a refrigerator to cool.
7. On cooling the coconut oil will tend to solidify, leave the jar out to reach a spreadable consistency. Alternately, you can substitute any vegetable oil of your choice.
8. This spread should store up to six months in your refrigerator.